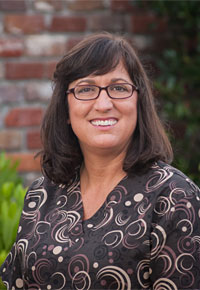 Amy, Front Office / Assistant
"This practice has such a caring and loving Christian environment. I love how we all really work together as a family. It's so rewarding to help people feel relief when they are in pain and help improve their smile.
I love seeing how happy patients are when they leave our office with beautiful teeth! If you are nervous about your treatment, we will help you relax. Sometimes it's as easy as taking a deep breath and imagining you are at the beach!"
Amy has been helping to keep this office operating smoothly and efficiently since 1992. She holds a degree in Office and Information Technology. When not improving the opperation of our office, she spends time reading and balancing the busy activities of her husband and two young children.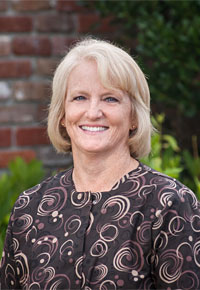 Brenda, Office Manager
"The best part about running this office is working together with the other employees as a team. We start each day with a prayer huddle to meet the needs of patients. Then, we focus on helping people feel better about their smiles. I love organizing the treatment plans, gathering insurance information and getting the great dental results.
If I could speak directly to a patient that is afraid of coming to the dentist. I would encourage them to give our office a chance. Both Dr. Thomas and Dr. Lucas are fantastic and will help you overcome any fear of dental treatment. It is worth the time and effort to have the final product - the amazing smile that comes with completed treatment."
Brenda's compassionate attitude and outstanding organizational skills have been keeping this office running smoothly since 1985. When she is not dealing with insurance, creating treatment plans, or calming nervous patients, Brenda is gardening, baking, and spending time with her family. She has two sons, a daughter-in-law, and four grandchildren.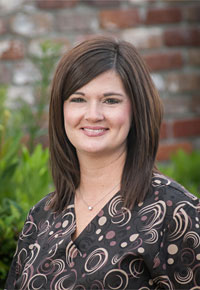 Christy, Certified Dental Assistant
"I love being a part of this practice. Our doctors are so gentle; they have built a foundation upon Jesus Christ, loving others and treating patients the way he would have wanted them to.
We want our patients to feel at ease with us, at every step of the way. I will never forget the day a lady came to see us that was very nervous and tearful. After completing her xrays, she looked at me and said 'I'm so glad I met you today.' It is a great feeling to know that we helped her overcome her fears. We all celebrate the moments as a team, it is truly what we are all about!"
Christy joined dentistry in 1998, and over the years we have shared her with her wonderful husband Daniel (who is also her pastor) and their four children. Away from the office, Christy enjoys cooking and baking, spending time with her family on camping trips and participating in church activites.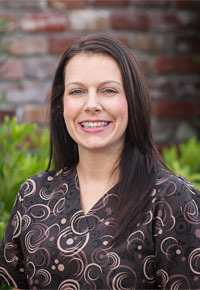 Crystal, Registered Dental Hygienist
"I love seeing a patient's self-confidence improve as a result of their treatment. This office works together as a team to ensure every visit is a positive experience. Both Dr. Thomas and Dr. Lucas offer such high quality dentistry, and I love building relationships with patients while educating them on effective oral health practices.
My favorite patient moment happened when I was giving tobacco cessation counseling to a juvenile patient. He took the educational information to heart and then started sharing it with his father and brother. At the next appointment, he told me all three of them had quit using tobacco! that was extremely rewarding to me."
Crystal has been calming nervous patients and offering exceptional oral health care since she joined our team four years ago. She holds an Associates Degree in Dental Hygiene. In her spare time, family life keeps Crystal busy - she and her husband have two young children and a Boston Terrier. They are active in their church and like to go to the movies.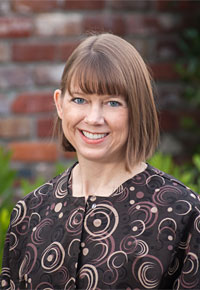 Deborah, Registered Dental Hygienist
"I love making smiles shine! Educating and encouraging patients in oral hygiene is the best part about being in dentistry. This practice has such a family feel and I am privileged to work in such a positive Christian environment.
It's never too late to come to the dentist. Your dental problems probably did not develop overnight, so solving them won't happen overnight either. But, together we can develop a priority list and take it one step at a time. Once, a patient came to me and said she was a 'big chicken, you just can't see my feathers!' Over time and with patience, we developed a great relationship based on trust and she began to actually look forward to her appointments."
Deborah graduated from Columbus State University in 1996 with an Associates Degree in Dental Hygiene. She has been a valuable asset to our team since 2008. Deborah is married with four children and in her spare time she likes to participate in church activities and travels with her family.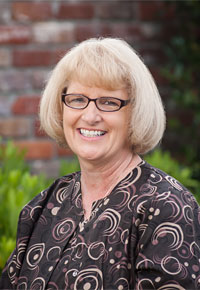 Ellen, Receptionist
"I love meeting people, building relationships with them, and watching their lives change when they get their beautiful smile back. I feel so blessed to work in such a wonderful office. Dr. Thomas and Dr. Lucas are great Christian dentists and they really care for our patients as well as our entire team.
If you are afraid of coming to the dentist, I want to reassure you that Dr. Thomas and Dr. Lucas will do everything to make you feel comfortable. They are extremely gentle and will offer individual attention to each patient.
My favorite patient moment was when I saw tears in a patient's eyes… she had just seen her new smile after getting dentures. She was overwhelmed with happiness and appreciation."
Ellen began her career in dentistry in 1995 and has been developing positive patient relationships for our team for the past 16 years. She has been married for 28 years with two grown sons. Ellen also enjoys working with the youth at her church and spending time with her grandchildren.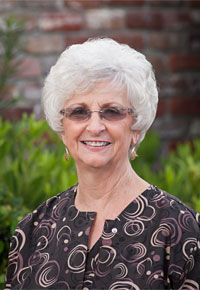 Faye, Registered Dental Hygienist
"I love meeting people and our office is warm and friendly with a family environment. We strive to make every patient comfortable and relaxed while giving them the best care possible. We will pray with you and care for you. Both Dr. Thomas and Dr. Lucas do excellent work and they help each patient in any way they can.
I know that fear of the dentist can be very real, and I encourage patients to talk about it with us. We will help you relax and, if necessary, offer medicines that may help. With children, we can explain what is going on or distract them with something they are interested in. One of my most favorite moments was when a child came in and proudly proclaimed me the 'Tooth Fairy'!"
Faye brings an impressive amount of knowledge and experience to our practice, as she has been in the dental profession since 1976. She has been providing excellent care and oral health education to our patients for the past 35 years. When she is not at the office, Faye enjoys spending time with her family, teaching Sunday school, and caring for others.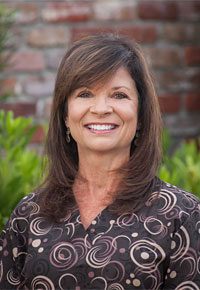 Lealane, Dental Assistant
"I love watching and assisting Dr. Thomas and Dr. Lucas transform smiles and lives through their care and treatment. I really enjoy working at this practice where the Christian atmosphere is always present - I love our morning huddles when we pray for our patients and go over our schedules.
I remember one patient very well… she was a young, single mom who didn't want to smile anymore because of her teeth. After her cosmetic procedure, she looked in the mirror and just cried and cried. She couldn't stop thanking us for giving is her smile and her confidence back."
Lealane joined the dental profession in 2000, and has been comforting patients at our practice for the past 11 years. When not at the office, she loves spending time with her husband, four children, eight grandchildren, and their Labrador Retriever. Lealane enjoys traveling, photography, and church activities.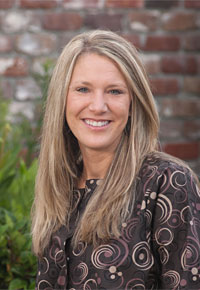 Rebecca, Registered Dental Hygienist
"My favorite part of being a dental hygienist is helping people maintain good oral health and beautiful smiles. Everyone on our team views our practice as our 'home', we truly value the relationships we have with our patients and with each other.
We always want our patients to be completely comfortable in our care, our doctors and team are amazing, you are in good hands with us!
We love to laugh with our patients. One of the funniest memories for me was when I told a little boy he would get a prize after his cleaning appointment and he asked if it was money. He cracked us up!"
Dental Hygiene is the perfect career for Rebecca - her kind, nurturing nature and appreciation for the little things in life make her a wonderful friend and health care provider. Rebecca has served the dental profession since 2001, and she joined our team in 2012. When she is not at the office helping her patients smile, Rebecca loves spending time with her babies.