Thank you, Faye!

Faye O'Neal, a dental hygienist for Lucas and Thomas Family Dentistry, Inc., was thanked and honored at a special office luncheon on Wednesday, August 26, 2015. Faye has served our practice superbly and faithfully for over thirty-nine years. As a token of appreciation and love, Drs. George Thomas and Jason Lucas presented her a beautiful gold bracelet.

Faye continues to work in our practice and we look forward to her wonderful service for many years to come.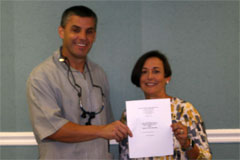 September 2017 - Lori Pearson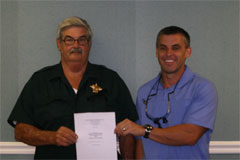 July 2017 - John Blalock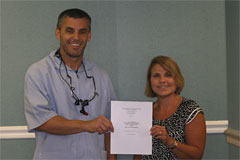 May 2017 - Mary Beth Blackburn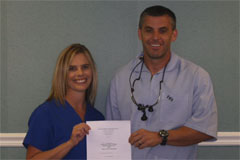 April 2017 - Amanda Meeks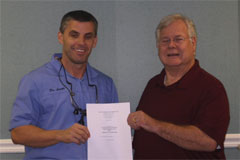 February 2017 - Phillip K. Murphy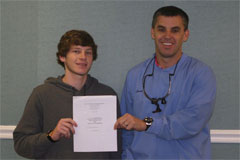 January 2017 - Nicholas Rehberg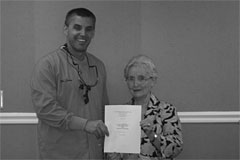 October 2016 - Sylvia Carole Mullis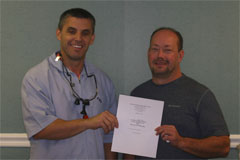 August 2016 - Waylan Carter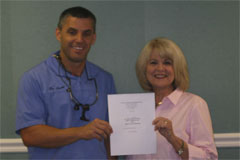 May 2016 - Sandy Haut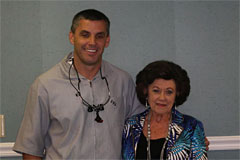 April 2016 - Barbara Johnson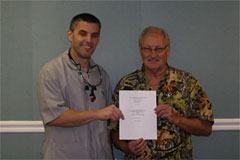 January 2016 - Conrad Davidson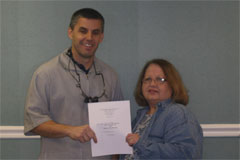 December 2015 - Letta Cox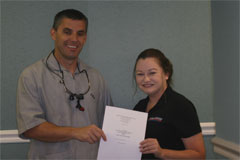 October 2015 - Krissy Hale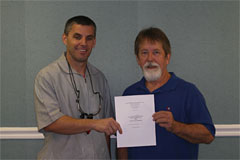 September 2015 - Robert Tanner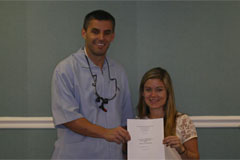 August 2015 - Jennifer Cone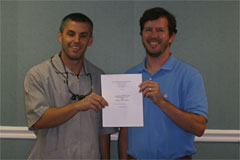 July 2015 - Brian Jackson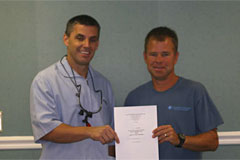 June 2015 - Greg Baker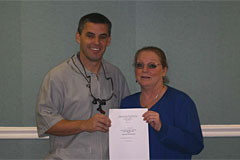 May 2015 - Tammy Cook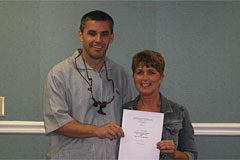 April 2015 - Stephanie Horne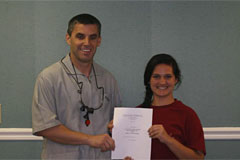 March 2015 - Allison Smith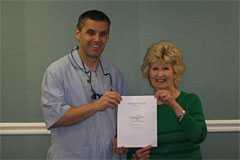 February 2015 - Peggy Davis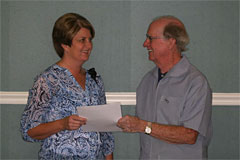 September 2014 - Pearl Kearson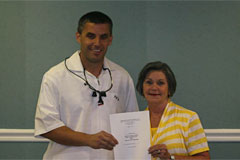 July 2014 - Martha Brantley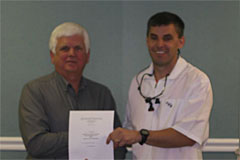 March 2014 - Tim Register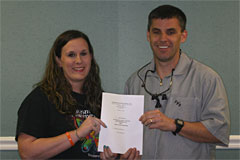 February 2014 - Mandy Williams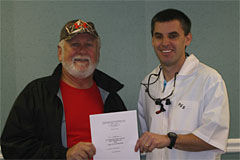 January 2014 - Donald Scott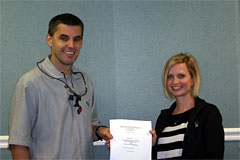 December 2013 - Jennifer Boyett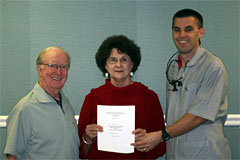 November 2013 - Jean Dykes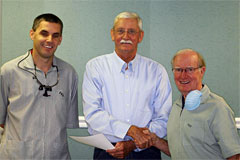 October 2013 - Dorsey Tillman
Visit these web sites for great information about Your Health:




American Dental Association Mouth Healthy™ Education www.mouthhealthy.org

Be Healthy! Centers for Disease Control www.cdc.gov

National Institutes of Health Medline Plus:
www.nlm.nih.gov/medlineplus MedlinePlus directs you to information to help answer health questions. MedlinePlus brings together authoritative information from NLM, the National Institutes of Health (NIH), and other government agencies and health-related organizations. MedlinePlus also contains extensive information about drugs and supplements, an illustrated medical encyclopedia, interactive tutorials, the latest health news, and surgery videos.